COMING SOON - Safety Services | Total Safety
Training
Total Safety Solutions proudly offers qualified and experienced trainers in many fields of environment and safety. Our trainers bring a practical application to most courses with a thorough understanding of their topic and workplace experience in the areas taught.​
TSS can provide both accredited or non-accredited training as required. Where a course topic may not be outlined below please give us a call to discuss options for the topic inclusion. Total Safety Solution's main focus is working with business to provide targeted training specific to the individual business, their timetables, their needs and their staff. At this stage, no public courses are scheduled.
​The current training courses provided are listed below:
•

Safe Chemical Handling in the Workplace
•

Workplace Health and Safety Committees
We also provide assistance with evacuations plans, procedures, site maps and the like. An assessment of your requirements can be arranged at any time.
Consultancy
•
Development of safety, environmental and quality systems
•

Auditing of systems and gap analysis
•

SWMS development and review
•

Facilitate Toolbox Talks
•

Noise and Light Monitoring
•

Respiratory Fit Testing
Emergency Management
•
Development, implementation and review of;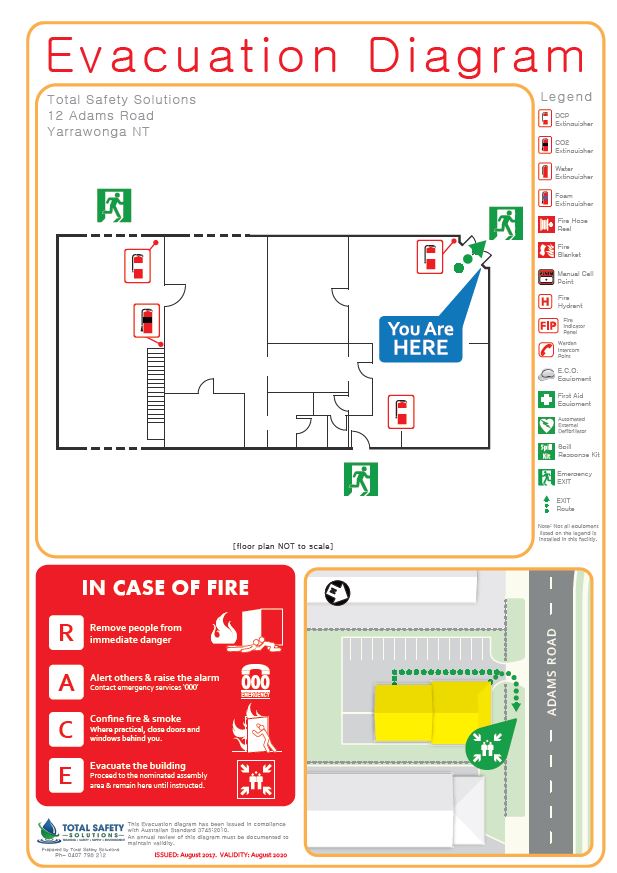 On-Site Services
•
Spill Equipment sales and servicing
•

Fire Equipment Sales and Servicing
•

Height Safety Equipment checks
CLOUD-BASED TECHNOLOGY
Skytrust
Skytrust is a diverse cloud-based organisational management system

that provides dashboard-based situational awareness. Skytrust allows fully integrated business processes such as human resources, safety, quality, asset and environmental management to occur in a consolidated real-time digital environment.

Meet standards such as ISO 9001, ISO 14001, ISO 31000, OFSC and more

HR and Employee Management Asset Management

Document Control Audits and Inspections

Injury Management Hazard and Risk Assessment Tools
CodeSafe
CodeSafe is designed to assist organisations in minimising paperwork and saving time by providing information, instruction and training in a digital format. CodeSafe has the ability to digitise and give electronic access to forms, permits, pre-starts, VOCs, licences and inductions using QR codes unique to your company.

Visual procedures with voiceovers in language Visitor and contractor management

On-site implementation - inductions, checks and reports Just-in-time refresher training